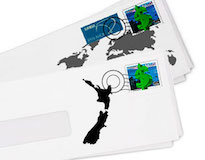 Postal Cost Calculator
Quickly calculate postal costs for within New Zealand or Overseas.
This calculator is for mail items only, items larger than 260mm x 385mm or thicker than 20mm or heavier than 1kg are classified as parcels.
STEP 1
Where are you sending your letter?
If you are sending mail to somewhere other than New Zealand please select the correct Country Zone from the dropdown menu.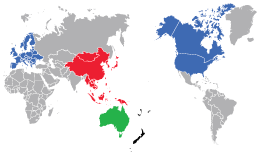 ---
STEP 2
What size is your item?
Please enter the size of the item you are posting in the areas opposite. Or select a size from the drop down menu.
---
STEP 3
Maximum weight of your item?
---
STEP 4
How many items are sending?